Category

Heswall Hall Presents
Date

Saturday, 10 September 2022 19:30
Email

This email address is being protected from spambots. You need JavaScript enabled to view it.
Website

Pauline Daniels returns to the stage in 2022 with her hotly anticipated stand up comedy tour. Described as a 'joyous performer' by Sir Ken Dodd OBE, she continues to be one of Britain's hardest working stand up comedienne's of our generation. With her unique brand of humour and breathtaking vocals, she's coming to a venue near you for an evening guaranteed to have you rolling in the aisles with laughter!
AS SEEN AND HEARD ON Calendar Girls The Musical by Gary Barlow & Tim Firth, The Comedians, Shirley Valentine, Bread, Brookside, The Street, Central TV, Saturday Royal, Wogan, Radio Merseyside, Liverpool Live and Ricky Tomlinson's Laughter Show.
'A joyous performer.. this lady belts out a stream of observations about the things in life that make everyone laugh' Sir Ken Dodd OBE
'Our lady of perpetual comedy' Willy Russell (Creator of Blood Brothers and Shirley Valentine)
 Pauline said: "I'm so looking forward to coming to Heswall Hall in September. It's a beautiful venue.
 "These kinds of venues are so important to communities - they give local people a chance to see first class entertainment on their doorstep."
 Pauline's show "Get Me Before The Crematorium Does" will feature comedy, music and a lot of chat - the perfect recipe for a fabulous night out.
Saturday 10th September
Doors open at 7pm, show starts at 7.30pm 
Our doors will be open from 7pm for you to come and grab a delicious drink from Blind Pig and fabulous street food from Boysenberry before the entertainment starts at 8pm. When you buy your tickets you know you will be getting all you need for a fantastic night out!
Food will be available until 8pm – always with a vegan option available - with the bar open until 11pm – what more could you ask for!?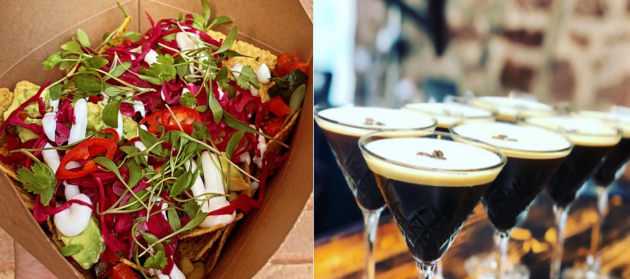 Tickets £17
Please note the age restriction on this event is 18+
All Dates
Saturday, 10 September 2022

19:30