Forget-Me-Not - A Wartime Walk-In Experience
Category

Heswall Hall Presents
Date

Sunday, 14 November 2021 13:00
Email

This email address is being protected from spambots. You need JavaScript enabled to view it.
Forget-Me-Not - Wartime walk-in experience, with Lilli Moore*
Our special Forget-Me-Not mini exhibition, re-creating the sights, sounds and feel of a WW2 concert for the troops. Includes sing-a-long, Home guard re-enactment, radio sketches, vintage DJ and Winston Churchill speeches and more. 

The mini exhibition promises to be inspirational and educational as well as great entertainment. 
*Lilli Moore is an award-winning vintage performer from Wirral. Over the last ten years Lilli has been performing at a variety of venues and special events including, cruise ships, veteran functions, war memorials as well as entertaining the residents of residential and care homes.
Lilli will be joined by special guests and the "CH21/17 Home Guard"
Tickets: £5.00 (per person, for a single session).
Thursday 11th November and Sunday 14th November
Session Times: 1.00pm to 2.30pm and 2.30pm to 4.00pm.

Tickets for Thursday's evening concert are sold separately - you can buy here: https://buytickets.at/heswallhall/569473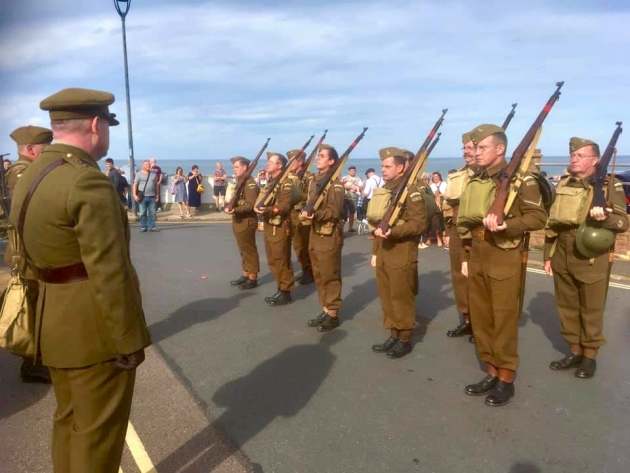 All of the Trust's profits from this event will be donated to the Royal British Legion Poppy Appeal.
Group bookings (10 or more) for veterans, schools, NHS, Emergency Services, etc., available from Heswall Hall on 0151 342 2614 or email This email address is being protected from spambots. You need JavaScript enabled to view it.
All Dates
Sunday, 14 November 2021

13:00

Thursday, 11 November 2021

13:00